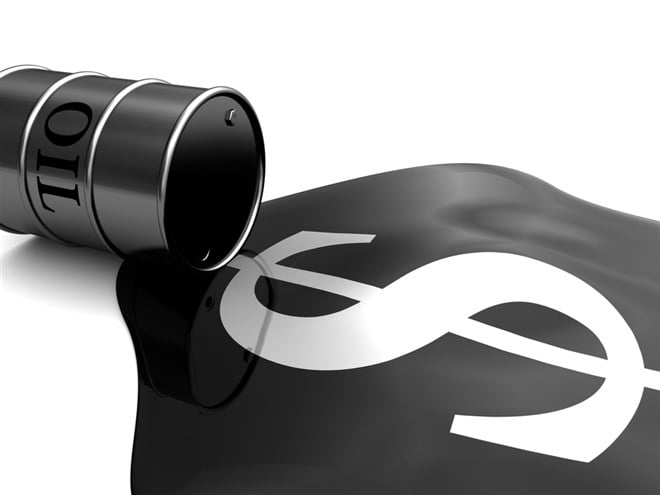 The energy boom is back, and Houston-based oil-and-gas industry supplier NOV Inc. (NYSE: NOV) is capitalizing on the renewed uptrend.
The stock advanced more than 6% for the week, as of January 26. The broader large-cap energy sector, as tracked by the Energy Select Sector SPDR Fund (NYSEARCE: XLE), is up 2.87% in January. 
NOV advanced 16.52% during that time. It's important to note: NOV is a mid-cap, with a market capitalization of $9.633 billion. Mid-caps, as an asset class, can be more nimble than larger peers and often outperform.
In fact, according to research from The Hennessy Funds, all equity market capitalizations have outperformed in any given one-year period since 2000. However, the longer an investor holds mid-cap stocks in a portfolio, the more often they outperformed. 
Hennessy Funds also notes that mid-caps can notch higher returns with lower risk, relative to small caps. "In addition, while mid-caps had more risk than large-caps, investors have been rewarded with a higher return over the same period," wrote Hennessy portfolio manager Joshua Wein.   
NOV certainly competes against several well-known large caps in the business to supply oil fields. Its bigger rivals, along with their January returns, are:  
Despite competing with these three large caps, NOV stands out by being the biggest original equipment manufacturer of the rig systems used by oil drillers. It owns a majority market share in that business.
The company has been publicly traded since 1996; seasoned growth investors may recognize its former name: National Oilwell Varco. The stock has been a price-and-earnings leader in the growth category several times in its history. 
Adapting To A Clean-Energy World
Like all other companies and industries adapting to include more energy-efficient and clean-energy technologies, NOV is venturing outside traditional oilfield services. In December, the company announced that it inked a deal with marine transporter CIMC Raffles to supply a self-propelled wind turbine installation vessel design for Havfram, an offshore wind services company based in Norway.
NOV deliberately leverages its marine and offshore experience as it translates to wind turbine operations at sea. The company is no stranger to working in harsh environments and is pivoting to utilize its competence in a growing part of the energy industry, even as it retains dominance in the traditional oil-and-gas business. 
NOV is due to report its fourth quarter on February 6, after the closing bell. Wall Street is eyeing earnings of $0.26 per share on revenue of $1.94 billion. Those would mark gains over the year-ago quarter when the company posted a loss of $0.10 per share. 
MarketBeat earnings data for NOV show the company missed earnings estimates in several recent quarters. The company has posted annual losses since 2016, but analysts see a swing in profitability for 2022, with a net income of $0.71 per share. This year, that's seen rising to $1.14 per share, an increase of 61%. 
Hit Hard By Pandemic-Related Costs 
The company faced several challenges in recent years, including, notably, pandemic-related costs. Several years ago, it shifted more manufacturing overseas to slash expenses, but in some cases, high freight costs offset savings in manufacturing.
Then came Covid, which resulted in shipyard closures, quarantines and materials shortages. Shipping costs only got higher. 
However, analysts seem to think the company has turned a corner. MarketBeat analyst data for NOV reveal that since the company's last earnings report, two analysts initiated coverage with "buy" or "outperform" ratings, and one, Morgan Stanley, upgraded the stock to overweight from equal weight and raised its price target to $24 from $21. 
A look at NOV's chart shows that since March, the stock has had trouble overcoming resistance between $24 and $25. Even after the price action the week of January 23, the stock was still in that range but perhaps has enough upside momentum at this juncture to stage a true rally. Even if it pulls back again, the return to profitability likely bodes well for this stock.