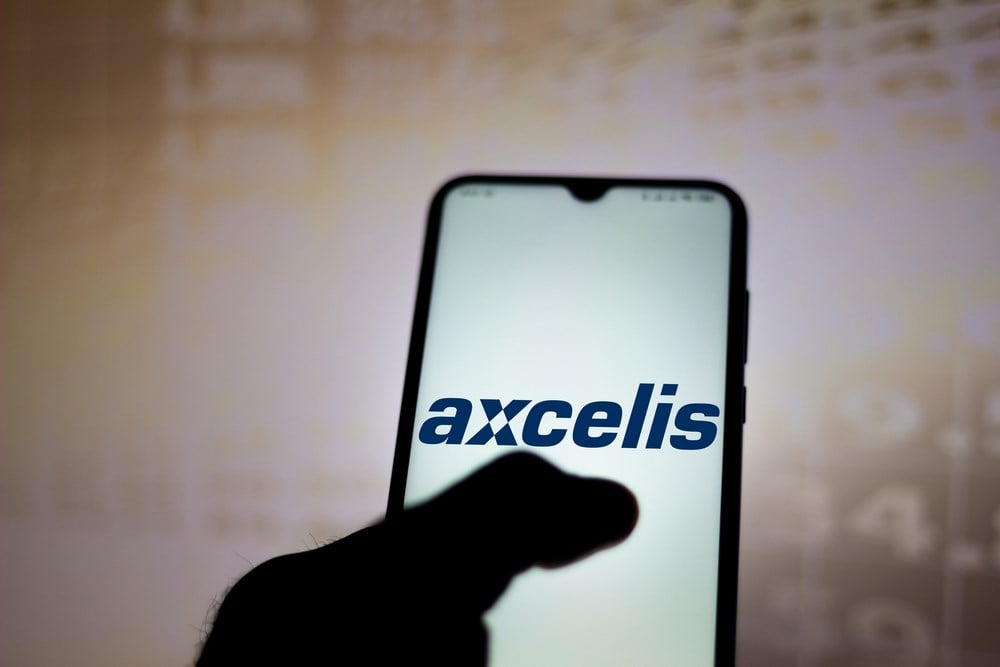 Mid-cap chip-gear maker Axcelis Technologies Inc. (NASDAQ: ACLS) has been on a rocket ride, posting the following returns:
On May 17, the stock jumped out of consolidation with a buy point above $136.30. It's currently 4.5% above that point. Axcelis stock will remain in the buy range until it's more than 5% higher than the high price within its consolidation. 
The company reported strong first-quarter results on May 3. There's been no news since then suggesting that the current rally is due to institutions either adding to or initiating new positions in the stock. 
Quarterly earnings are still growing at solid double-digit rates, although they are slowing from the red-hot pace of 2021 and the first half of 2022. 
Axcelis Technologies makes advanced gear used in the manufacturing of computer chips and electronic devices. Their technology helps in the precise and efficient production of small electronic components that power devices like computers, smartphones, and other items. 
Market Growing Rapidly
In regulatory filings, the company said the market for mature semiconductor devices grew rapidly in 2022, producing greater than 80% of its systems shipments.
Mature semiconductor devices refer to electronic components that have been widely adopted and are well-established in the market. 
In its 2022 annual report, Axcelis said within its total of mature semiconductor shipments, electrification of the automotive industry drove the power device market to contribute approximately 39% of its systems shipments. 
"The demand for chips continues to increase, as a result of the electrification of vehicles, the evolution of digital communications (including the introduction of 5G mobile networks and the growth in the Internet of Things), and the increasing complexity of device features," the company said. 
MarketBeat's Axcelis Technologies earnings data reveal that the company topped both earnings and revenue views in every quarter since May 2021. In the most recent quarter, earnings came in at $1.43 a share, up 17%. Revenue grew 25%, to $254 million. 
Company Sees Sales, Earnings Increases
For the current quarter, the company expects revenue between $255 and $260 million. It expects earnings per share in a range between $1.44 and $1.48. Both would be year-over-year increases. 
For the full year, the company expects revenue greater than $1.03 billion. 
"Assuming expected improvements in supply chain costs and product mix occur in the second half of the year, we would expect to achieve full-year gross margins of approximately 44% as shown in the $1.03 billion model," Axcelis said.
The slowing pace of sales and earnings growth is normal within the highly cyclical semiconductor business. For example, leading large-cap chip gear maker ASML Holding N.V. (NASDAQ: ASML) has shown erratic sales and earnings performance, and even saw an earnings decline in 2022. Make no mistake: mega-cap ASML is consistently profitable, but even this industry giant is prone to cyclical swings. 
Maker Of Advanced Manufacturing Gear
Axcelis specializes in ion implementation, which enables the creation of intricate electronic components for devices like computers and smartphones. The company's flagship product is the Purion, an advanced semiconductor manufacturing tool used to precisely implant ions into silicon wafers. In April, it announced the shipment of the 500th Purion ion implanter. 
Its main competitor in the field of ion implantation is Applied Materials, Inc. (NASDAQ: AMAT). Axcelis says it  and Applied Materials "are the only ion implant manufacturers with a full range of implant products, as well as service and support infrastructures able to service our customers globally." 
Analysts Have "Buy" Rating
MarketBeat's Axcelis Technologies analyst ratings show a consensus of "buy" on the stock, with a price target of $145.33, an upside of 3.81%. Those targets generally cover a time frame of 12 to 18 months, depending on when the target was issued.
Axcelis stock clearly has fast-growth potential at this point, although a pullback after a big run-up, as it's recently had, would be completely normal. A pullback with moving-average support could offer a chance to add shares or buy the stock for the first time.