WASHINGTON, Aug. 21, 2023 (GLOBE NEWSWIRE) -- Northrop Grumman Corporation (NYSE: NOC) has been selected by the Space Development Agency (SDA) to design and build 36 data transport satellites, the first space vehicles in the latest generation of its low-Earth orbit Proliferated Warfighter Space Architecture (PWSA). The team will now update the company's Tranche 1 design to add new broadcast and tactical communications capabilities to PWSA.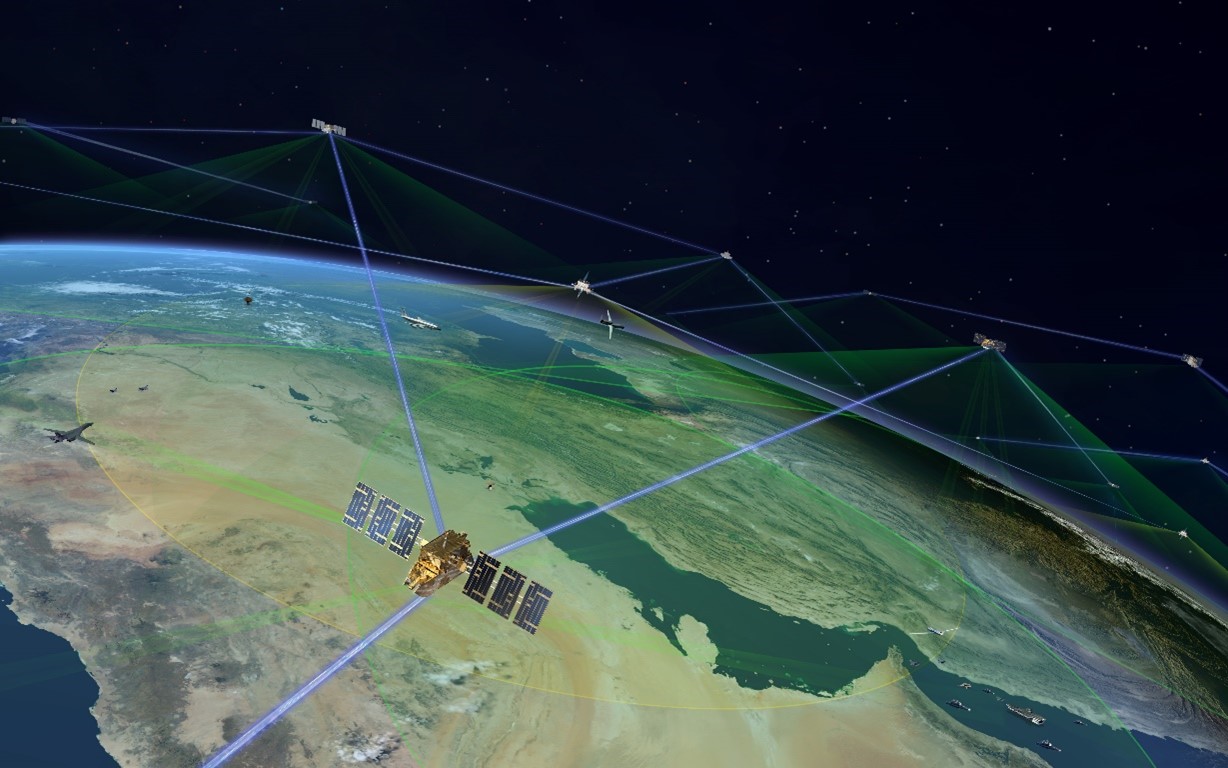 Northrop Grumman will supply 36 satellites for SDA's Tranche 2 Transport Layer-Beta Data Transport Layer. (Photo Credit: Northrop Grumman)
The satellites will integrate with, and expand the PWSA mesh network, utilizing high-data-capacity optical crosslinks to deliver accessible, near-real time communications to U.S. warfighters and defensive platforms operating around the globe. The design for this latest iteration, known as Tranche 2 Transport Layer Beta (T2TL Beta), builds on the 42 Tranche 1 Transport Layer (T1TL) and 14 Tranche 1 Tracking Layer (T1TRK) satellites that SDA previously announced it had awarded Northrop Grumman. The T2TL Beta space vehicles add new broadcast and tactical waveforms improving the capabilities of the overall PWSA.
"Creating a low-Earth orbit communications architecture that meets the needs of the warfighter is complex," said Blake Bullock, vice president, communication systems, Northrop Grumman. "With Northrop Grumman's extensive military satellite communication experience and deep mission understanding, we are helping SDA make its vision a reality."
Northrop Grumman announced in April it had completed critical design review on its T1TL design in just over a year and in May completed optical interoperability testing. The company is on track to launch its first plane of 21 space vehicles in Q4 2024.
Northrop Grumman is a leading global aerospace and defense technology company. Our pioneering solutions equip our customers with the capabilities they need to connect and protect the world, and push the boundaries of human exploration across the universe. Driven by a shared purpose to solve our customers' toughest problems, our 98,000 employees define possible every day.
A photo accompanying this announcement is available at https://www.globenewswire.com/NewsRoom/AttachmentNg/865f5a2c-bae0-4ade-9df7-58e2905d80a7