Is Gold the Real Winner of the 2020 Election?
November 04, 2020 at 13:00 PM EST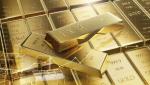 With an election week underway, gold just may beat out both red and blue. The commodity is already seeing a strong year amid the pandemic and that could continue, but investors need to push through the volatility first. "Well, investors should look past the elections already," wrote...