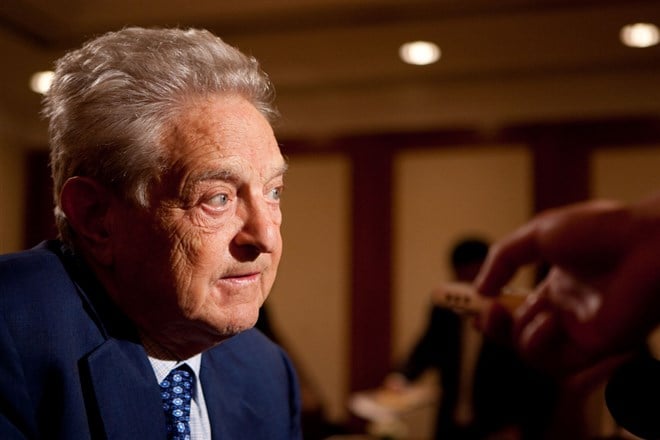 Legendary trader George Soros' hedge fund just revealed a new bet against crypto bank Silvergate (NYSE: SI), according to a 13F filed Tuesday. The 92-year-old trader is considered one of the best traders of all time, known for breaking the Bank of England in 1992 by aggressively shorting the Great British pound.
The bearish trade comes while Silvergate is one of the most shorted stocks in the market, sitting at a short interest of 64%, increasing the potential for a short squeeze. This is probably why Soros' fund bought put options, which have a maximum risk of the premium paid for the options.
Price action in meme stocks like Bed, Bath and Beyond (NASDAQ: BBBY) and high short interest stocks like Carvana (NYSE: CVNA) indicates that meme stock hype might return. Traders are placing bets on whether or not Silvergate can woo the WallStreetBets crowd to become the next meme stock.
Between billionaire bets, the potential for a short squeeze, and a slew of significant developments at the company's corporate level, Silvergate stock is packed with upcoming catalysts.
How We Got Here: Silvergate
Silvergate is a US bank that specializes in serving businesses in the cryptocurrency industry. The bank is seen as the bridge between fiat money and the world of digital assets. It is the biggest chartered bank that does serious business in crypto, counting firms like Coinbase as customers.
Silvergate thrived throughout crypto's bull market. The company grew their deposits and transaction volume for their Exchange Network like a weed, earning near-monopoly status in US-based crypto banking.
And the setting was just right. Silvergate was one of few crypto firms listed on a major exchange when investors were clamoring for any exposure to the hot industry. Adding hockey stick-like growth to the equation ensured success for Silvergate's stock price.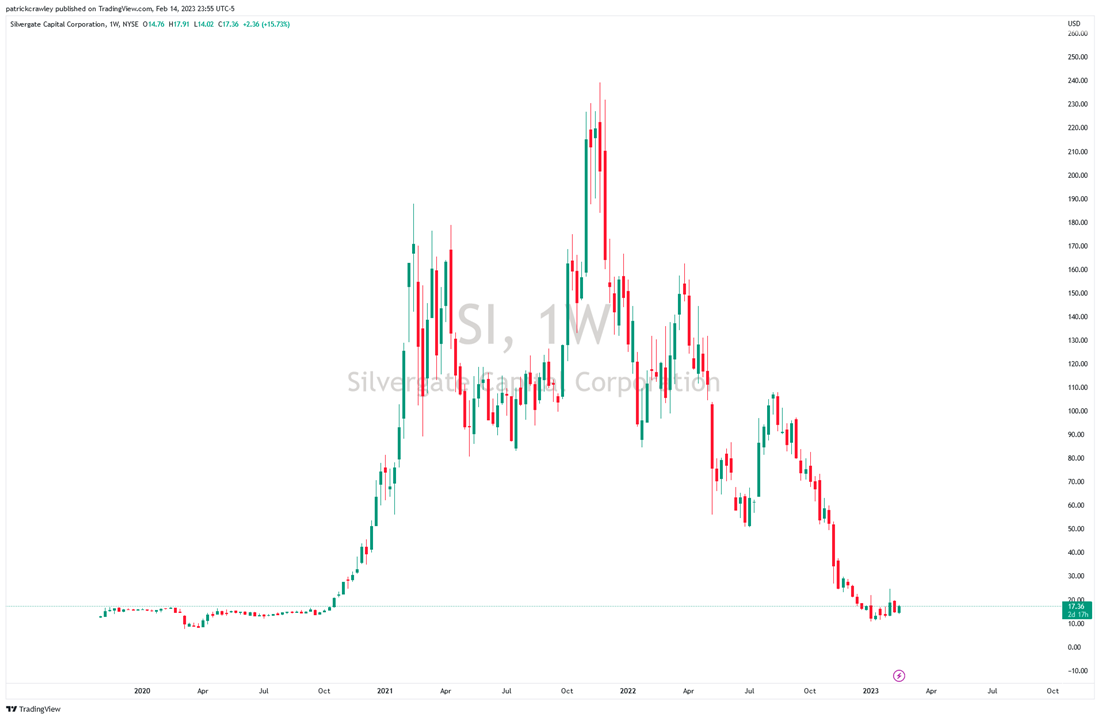 Why Is George Soros Bearish on Silvergate Stock?
Things change quickly in crypto land, which entered "crypto winter" last summer. This industry doesn't have ordinary bear markets. Instead, even the perceived kings of the industry routinely fall when times get tough. Fortune Magazine called FTX's Sam Bankman-Fried "the next Warren Buffet" mere months before the crypto exchange's vicious demise.
FTX was the grand finale in a series of catastrophes for the industry that ultimately erased trillions of dollars in market value. The wreckage included bankruptcies from several lenders, hedge funds, and even a stablecoin.
Silvergate is undoubtedly feeling the chills of crypto winter as well. In a Great Depression-like bank run, the bank's deposits declined 68% in just one quarter, going from $11.9 billion to $3.8 billion.
It's important to emphasize that a sudden and significant decline in a bank's deposits is extremely rare and cause for serious concern. As a result, Soros' fund could be worried about Silvergate's liquidity, as several Silvergate customers like Coinbase and Kraken face regulatory challenges that could set back their operations.
And Silvergate faces some serious regulatory inquiries of its own. The company is currently staring down the barrel of a DOJ criminal fraud investigation. The probe investigates the relationship between Silvergate, FTX, and Alameda Research.
Can Silvergate Become a Meme Stock?
Between a run on the bank, a federal fraud investigation, and a new crypto scandal hitting the market each week, Silvergate has gotten crushed. The company's stock price has declined 93% from all-time highs and roughly 67% since the start of the FTX debacle.
So it should be no surprise that short sellers have flocked to the stock with no whiff of good news on the tape, pushing short interest up to 64%.
But to use George Soros' idea of reflexivity, feedback loops pervade markets until they self-destruct.
Each piece of news influences trading, which affects trading, and in turn, further affects perception. This continues until it becomes unsustainable; a short squeeze is a prime example of this phenomenon.
And perhaps, as a consequence, traders on the long side are showing interest in the stock because the short interest is so high. In recent weeks, several catalysts have given Silvergate stock enough to fuel a 60% rally from year-to-date lows.
For instance, hedge fund manager Bill Miller recently revealed through regulatory filings that he increased his stake in the company from 259,760 to 1.4 million shares.
Additionally, speculation that trading firm Citadel Securities made an active investment in Silvergate fueled enthusiasm. It likely contributed to the rally in the stock.
While Citadel did disclose a 5.5% ownership in the company, it comes as a result of market-making activity. A look at Citadel's filings this week under a series of different entities shows over 100 disclosed stakes in various companies by Citadel, all a part of their market-making activity.
Bottom Line
Anytime George Soros bets against a stock; it's worth taking a look. But traders' curiosity is definitely piqued in the case of Silvergate, one of the market's most shorted stocks.
While Silvergate rallied 18% on Tuesday, it remains to be seen if trader enthusiasm can overcome the company's challenges. After all, the company recently saw its deposits plummet 68% quarter-over-quarter and is facing a DOJ fraud investigation.