Winning Wallet, under the leadership of Serge El Dfouni, has emerged as a beacon of hope in the financial industry.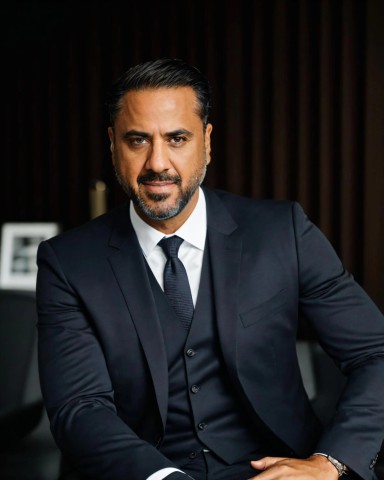 In a rapidly evolving financial landscape, Winning Wallet emerges as a game-changer, offering a novel approach to generating passive income through automated trading bots. Founded by seasoned entrepreneur and trader Serge El Dfouni, Winning Wallet's mission is to empower individuals to secure their financial future without the need for extensive expertise or time-consuming efforts.
Winning Wallet's core offering revolves around automated trading bots, also known as Expert Advisors (EAs), tailored to navigate the complexities of the Forex market. These EAs are specifically designed to surmount the hurdles individuals face when seeking funding for their trading endeavors and provide ongoing account management for consistent monthly income.
With over two decades of experience in investing, trading, and entrepreneurship, Serge El Dfouni leads the charge at Winning Wallet. Backed by a team of expert traders and software engineers, the company has devised a unique system to generate passive income through EA trading. Their success rate in helping clients pass prop-firm challenges stands at an impressive 92%, offering a safety net in case of any unexpected outcomes.
Winning Wallet's commitment lies in offering clients a path to financial freedom without the need for extensive personal involvement. Their system is designed to alleviate the burden of economic challenges, retirement uncertainty, and job insecurity by providing an alternative income stream.
EA trading, also known as algorithmic trading, leverages AI to execute trades at optimal times on behalf of traders. Winning Wallet's EAs work diligently, operating like virtual money-making robots that continuously adapt to changing market conditions with the aim of delivering daily profits.
While EA trading holds tremendous potential, it is not without its challenges. Many companies in this space have been criticized for their exorbitant fees and lack of transparency. Winning Wallet has risen to address these concerns, offering a more cost-effective solution. Clients can expect a comprehensive service that includes programming AI software, assistance with prop-firm challenges, broker setup, and access to a thriving private community of traders.
Winning Wallet is extending a limited-time offer to those ready to take action. Act now, and you'll receive three months of their top-tier EA trading program for free, direct access to Serge El Dfouni and his expert team, a customized AI bot for continuous 24/7 trading, and a 100% money-back guarantee if they don't help you pass your prop-firm challenge.
Serge El Dfouni reflects on his own journey, emphasizing that financial success is attainable for everyone. He believes in offering these services at an accessible price, aiming to transform lives and empower individuals to live on their own terms.
Nowadays, when financial stability can be elusive, Winning Wallet offers a ray of hope. Their commitment to democratizing passive income through AI-driven trading sets them apart in an industry often plagued by skepticism. With a proven track record, transparent pricing, and a unique approach, Winning Wallet stands ready to help you secure your financial future.
For any media or commercial inquiries, users can visit  https://www.winningwallettrading.com
For updates, follow Winning Wallet on Instagram: https://www.instagram.com/winningwallet
About the Company:
Winning Wallet, led by founder Serge El Dfouni, is a pioneering financial firm specializing in AI-driven automated trading solutions, offering a path to passive income and financial freedom in a rapidly changing economic landscape.
Disclaimer: This press release may contain forward-looking statements. Forward-looking statements describe future expectations, plans, results, or strategies (including product offerings, regulatory plans, and business plans) and may change without notice. You are cautioned that such statements are subject to a multitude of risks and uncertainties that could cause future circumstances, events, or results to differ materially from those projected in the forward-looking statements, including the risks that actual results may differ materially from those projected in the forward-looking statements.
Media Contact
Company Name: Winning Wallet
Contact Person: Serge El Dfouni
Email: Send Email
City: Dubai
Country: United Arab Emirates
Website: www.winningwallettrading.com