Can Gold Prices Break Out of Their Sideways Movement?
September 18, 2020 at 11:40 AM EDT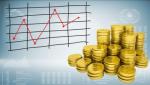 After Covid-19 gave gold investors a lot to cheer about, the recent sideways movement may have them wondering whether more strength is ahead or whether the party is finally winding down. With more market uncertainty ahead like a presidential election that could bring volatile market swings, gold...