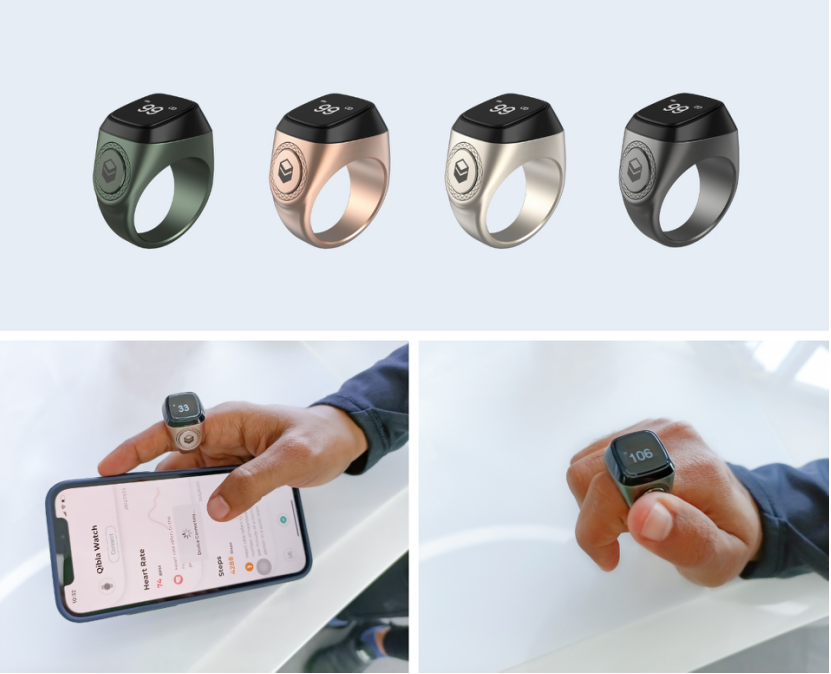 best smart rings
(Introducing a Smart Ring that functions like a wake up light alarm clock. It is made from top quality aluminium alloy.)
Having a smart watch that notifies the user of about five prayer times is certainly a boon. People often find it difficult to keep track of prayer times.
Introducing Zikr1, which is also the world's first Tasbih Smart ring for Muslims, is loaded with several interesting and useful features for its users. One of the best smart rings available today, this has an in-built Bluetooth that connects easily to the iQibla app as well. The user gets time reminders for the prayer through the smartphone app or Zikr1.
The device has an integrated metal CNC button. This helps in keeping an accurate track of daily Tasbeeh counts all the time. The user doesn't have to do much for this—one needs to just click the button to start counting. As the Zikr1 reaches specific counts like 33, 66, 99, or 100, it starts vibrating and the user gets an alert.
Useful Features of Zikr1:
Material: The product is made from top quality aluminium alloy, which adds to its durability and look. The smart ring is given a rounded feel, it is light-weight and is comfortable even when worn for a long time.
Display: The product has an OLED display that ensures clarity and convenience. It displays showing the prayer times, the time and the number of chants.
Battery Power: Users are often worried about battery capacity, charging related information, and more.  Zikr1 is available with a portable charging case. When the user is not using the product, the rig can be placed in this charging case safely. It can be connected to any computer or adapter through the USB port.
The Smart Qibla App:
Apps are convenient and preferred by all because they can be accessed from any location and at any time.  Zikr1 is designed to easily connect to the iQibla app and synchronise all data with the smartphone and watch. All products Users are recommended to download the app and start using the product.
About iQibla:
iQibla is the website that offers a wide range of smart rings and watches for users. All products are of high-quality and assure value and usefulness.  
Media Contact
Company Name: Umeox Innovations Co, Ltd
Contact Person: Amy
Email: Send Email
Phone: +8613424354916
Address:Floor 19, Block A, Building 8, Shenzhen International Innovation Valley Phase III, Dashi 1st Road, Nanshan District
City: Shenzhen
State: GuangDong
Country: China
Website: https://www.iqibla.com