EAG aims to roll up small and medium IT companies into a larger group, using its breakthrough AI to rapidly perform at the highest levels, leading to an IPO in 2023.
(PRUnderground) September 16th, 2020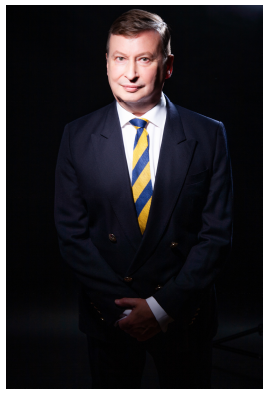 Has the Covid-19 era stopped high-speed growth among IT companies? Not if they have access to the right resources, in the opinion of London-based Everest Assets Group (EAG). The private equity firm is now live, recently announcing EAG developed an AI powered algorithm that generates massive, almost instant, growth providing laser focused support and investment from EAG. The AI can specify what needs to be done to rapidly achieve financial success within each company, a clear advantage in the current marketplace. EAG is reporting that is has received UK£15 million via a US bank to undertake its initial x4 acquisitions, with the bank giving written confirmation that EAG also has 'line of sight' on a further UK£85 million as soon as EAG proves its ability to successfully acquire and accelerate the growth of multiple IT businesses.
"Our research identified a cultural constraint upon the performance of 99% of UK businesses that the AI eliminates instantly," commented Mike Russell, Chief Financial Officer of EAG. "Our bank and other stakeholders have seen proof that utterly staggered them, an average of 1400% increase in under 90 days, without redundancies, within every single company we have helped on a consultancy basis. This is a financial winner."
EAG Chairman Steven Windmill is equally enthusiastic, "In the post-Covid-19 world the need for IT services, especially the application of Artificial Intelligence upon business performance, will accelerate, particularly in the realms of cybersecurity and its testing, FinTech and EdTech. EAG is leading the use of AI to accelerate total performance across all business disciplines including marketing, sales, and operations management. If Boris Johnson asked, I could apply our AI to help every UK company. The future is bright with the right tools under our command."
Windmill is well known in the UK for his success both in business and in a distinguished military career. Steven and Mike have well-earned reputations for leading strategic Government and business turnarounds and transformations, taking highly innovative and powerfully effective approaches that have quickly eliminated inefficiencies and cut costs.
Registered in the UK, EAG is a modern company that promotes a flexible WFH work-life balance with no fixed office and all its IT retained on the cloud.
Disclaimer: The news site hosting this press release is not associated with Everest Assets Group. It is merely publishing a paid press release announcement submitted by a company, without any stated or implied endorsement of the person, product, service or information above. Please consult a registered investment advisor or Certified Financial Planner before making any investment.  This is not a solicitation.
About Everest Assets Group
Everest is building a global managed IT services business designed to be in a prime position to service and capture the middle-market. Everest's exit strategy is to execute an IPO on the London 'Alternative Investment Market' (AIM) in 2023. As a group, EAG bring 250 years of collective experience in Government, FTSE and Fortune 500 companies with expertise in mergers and acquisitions, post-M&A integration, raising capital, IPO/ AIM placement, as well as turning businesses around and executing multi-billion-dollar transformation programs on a global scale.
The post Everest Assets Group Using Secret AI Powered Algorithm To Generate Quick Impressive Growth first appeared on PRUnderground.
Press Contact
Name: Steven Windmill

Phone: 0 2032896770

Email: Contact Us
Original Press Release.