(PRUnderground) June 24th, 2020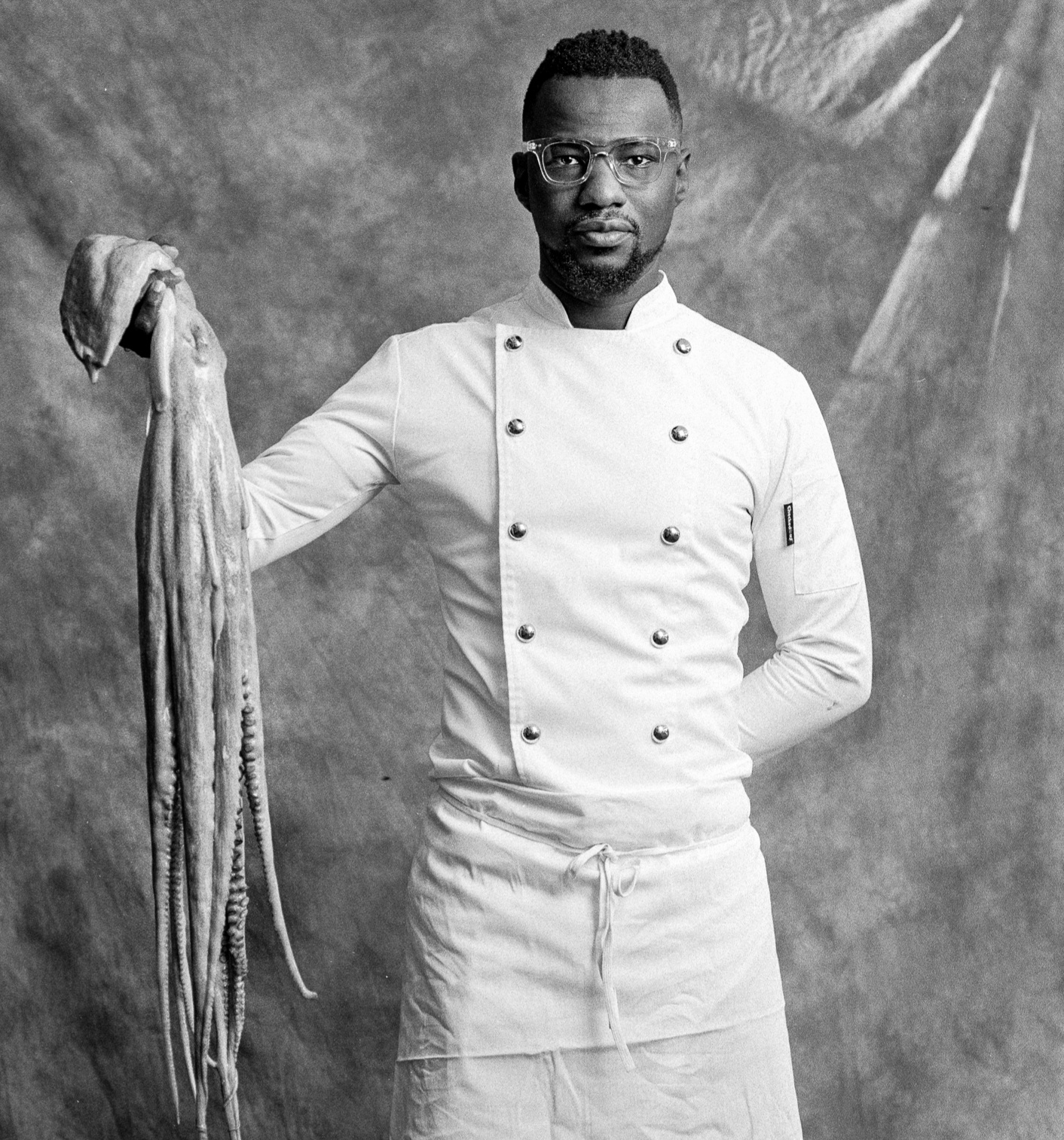 Sosthène Kaboré, Chef de Cuisine at Atlanta's prestigious Le Bilboquet, is turning a dream into reality. He is announcing plans to strike out on his own in an entrepreneurial venture, a new restaurant concept.
"My biggest dream is to give back to others by opening my own restaurant in order to serve the community, create jobs and establish foundations that will feed the most needy children in Africa through my accumulated expertise," Kaboré says.
Kaboré is presently running a GoFundMe campaign to start his restaurant. gf.me/u/x8ah32 The concept will be French cuisine interspersed with exotic African ingredients. "I plan on a menu featuring home-cooked meals like my mother made for me," he says, "I want people to have a taste of that right here in Atlanta."
Kaboré offers a significant track record in the restaurant industry. His path to Le Bilboquet started when he emigrated to the United States to study architecture at Arizona State University. "But I ended up not being able to afford all the tuition," he says, "And my parents back home both do ministerial work, so they couldn't really help."
Kaboré made the decision to move to New York and work full time in the restaurant sector. He started at the ground floor as a dishwasher. But he paid attention to the kitchen operations all around him. "That's when I got passionate about cooking. The chefs where I worked provided me with opportunities to start." Still unable to attend school, Kaboré coupled the hands-on training from the chefs he knew with self-teaching from culinary textbooks. "I bought the books from the schools I couldn't afford to attend," he says.
Kaboré demonstrated his determination at every step. He worked his way up to chef at Le Bilboquet in 2015. In 2019 he was featured on Fox 5 for a live cooking segment, "Le Bilboquet celebrates Bastille Day in Atlanta." Additionally, he has cooked for events like Taste of Atlanta, the legendary three-day food festival. He was also featured at the International Airport of Atlanta in a chef craft photo exhibition.
This kind of hard work is what Kaboré wants to demonstrate to others. "If I can come to this country, start as a dishwasher, and work my way up, so can other young people."
This is why he plans to open a restaurant, in order to provide jobs and opportunities. The jobs will be in both the front and the back of the house, and Kaboré envisions his restaurant will serve as a training ground for young people who may not have formal educational opportunities, but still want to learn and achieve. "I am so grateful for many people who were responsible for helping me in different areas of my journey," he says, "So I'm committed to doing the same thing for someone else."
About Premiere Press Releases
Press Contact
Name: Sosthene Kabore

Phone: (646) 851-3113

Email: sosthy.sk@gmail.com

Website: https://gf.me/u/x8ah32
Original Press Release.