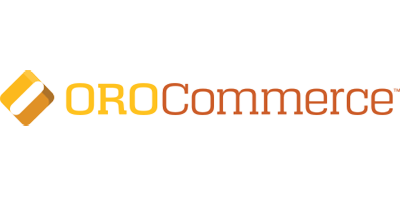 Oro, Inc., the business application pioneer behind OroCommerce, the No.1 open-source B2B eCommerce solution, was featured in the recent issue of Empowering Pumps magazine. Read the article by industrial journalist, TR Cutler here.
According to Cutler, rising investments for infrastructure development, such as water treatment and power generation, in countries of the Asia Pacific and Middle East & Africa are expected to boost the demand for pumps. The global water & wastewater treatment industry has gained significant momentum over the past few years.
Cutler shared, "B2B eCommerce vendors must remotely deliver innovative solutions for pump supply companies embarking on a digital transformation. The most comprehensive critical analysis of B2B eCommerce platform produced some surprising findings. Most notably so few options offered an open-source platform built from the ground up for mid-market and large eCommerce businesses. There were many groundbreaking flexible features coupled with a robust B2B features."
Creating a Request for Proposal (RFP) from scratch can be challenging and time-consuming. An RFP narrows down vendors when re-platforming. It places vendors on an even playing field, helping businesses determine which vendor is best suited. Ask the wrong questions and the answers will fail to advance the purchase decisions. Questions must address priorities on both the departmental as well as company (global enterprise) levels.
Recently, an effective RFP template, was developed which potential vendors review and respond how they plan to meet specific company requirements. This template is a perfect starting point, yet B2B eCommerce vendors may need to expand responses based on perspective or industry sector experience.
Empowering Pumps & Equipment is the information and connection hub for the pump and related equipment industries.
About Oro, Inc.:
The groundbreaking flexibility coupled with a robust set of B2B features available out of the box, ensures the OroCommerce B2B platform is specifically designed for manufacturers, distributors, wholesalers, and multi-channel brands.
This integrated technology solution provides a diverse range of B2B features and capabilities including:
Personalization
Localization
Built-in multi-channel CRM
Powerful workflows
A pricing engine

Oro, Inc. was launched in 2012 by former Magento co-founders including Yoav Kutner, Chief Executive Officer, who was recently named a 2021 Supply & Demand Chain Executive Pros to Know recipient.
The Oro team remotely delivers innovative solutions for dynamic companies embarking on a digital transformation. OroCommerce was recognized as a strong player in the eCommerce vendors' market by all major analyst firms including IDC, Gartner, and Frost & Sullivan.
Media Contact
Company Name: Oro, Inc.
Contact Person: Anna Korolekh, Marketing Director
Email: Send Email
Phone: (323) 591-1514 or +3 805 0198 22 01
Address:8072 Melrose Ave.
City: Los Angeles
State: CA
Country: United States
Website: https://oroinc.com/b2b-ecommerce/